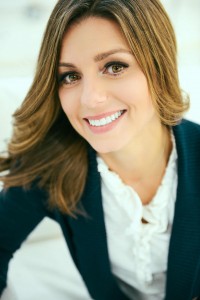 Diana gave up a highly successful career in sales and accounting to focus on her passion: teaching others to live a healthy, balanced life through proper nutrition.
During the first five years of her professional career, Diana could be found seated at a desk, working diligently for a busy accounting firm.  Following that, she moved on to a new position in sales, working with the largest payroll company in the world. It seemed like the perfect career move. Throughout eight years at ADP, Diana was regularly recognized as a top producer in her region.
Although her hard work and expertise brought her financial success, bonuses and trips, something was wrong. She simply didn't feel well. Following nagging symptoms caused by stomach issues, autoimmune thyroid disease, low blood sugar and an overall loss of energy, Diana changed her life by changing her approach to nutrition.
While still working in sales, she spent many weekends driving from Boston to New York, learning from renowned authorities at the Institute for Integrative Nutrition. By the time she completed her certification, Diana had been trained in more than one hundred dietary theories and studied a variety of practical lifestyle coaching methods.
Diana's first client? Herself. She applied her knowledge to address her own concerns. Soon after, she felt healthy again. Her mind cleared. Her life changed.
Now working full-time as an independent health coach, Diana helps people create a personalized "roadmap to health" based on their individual needs. She believes that every person has his or her own specific health concerns and should be treated accordingly.
Drawing from her knowledge, Diana can help you create a plan that suits your specific body, lifestyle, preferences, and goals. Call or email her today for a consultation that can change your life.